Helping clients transform leadership mindsets, talent and cultures, make use of technologies to drive innovation and lead a new way
People LAB is a consulting company, expert in providing innovative solutions to people management. Our consultants, who established their competence and gained long-lasting experience in the foremost organizations across various industries, specialize in total reward, performance management, organizational development and employee experience management.
The purpose of consultations: via advising executives and people management specialists, employing sustainable and reliable people management solutions and technology, we enable businesses in achieving their objectives.
People LAB ventures and consults enable organizations to handle their investment in people, create value through high competence and eager experience, overcome organizational challenges with determination, whilst securing quality and operation pace.
ARADAS
CIE LT FORGE
JAKOBSENHOME
MEDIACOM
MEDIA-HOUSE
MINDSHARE
OGILVY
TAPE
MAGIC CRAFT
TELEMARKETINGAS
AISTĖ GRIGALIŪNAITĖ-STASELIENĖ, PEOPLE LAB FOUNDER
Vladimiras Ivanovas photo.
Verslo Žinios
Business consultant, awarded Bachelor's and Master's degrees in Psychology at Vilnius University.
Has 17 years of work and leadership experience as a People (HR) partner and executive in top-tier commerce, production, pharmaceutical and financial services companies across Lithuania, Baltic region and Sweden: MAXIMA, CARLSBERG, MSD, NORDEA, LUMINOR. See more: LinkedIn
 Since 2019 has been supporting companies in achieving growth by executing advanced people management solutions: employee engagement and work proficiency, total reward management, competence development and employee experience management.
Aiste Grigaliunaite-Staseliene shares her experience
on social media and the following CONFERENCES AND MEDIAS:
Pasitikėjimas organizacijoje kuriamas per skaidrų atlygį Verslo Žinios
Koks atlygis motyvuoja darbuotojus Žinių Radijas
Atlygio valdymas augant kaštams 15 min
Kaip pardavimų skatinimo schemomis motyvuoti ilgo pardavimo ciklo pardavėjus Verslo Žinių Konferencijos
Atlygio viešumas – sugriautas ar užaugintas pasitikėjimas? HR Savaitė
Kaip diagnozuoti personalo valdymo problemas Žinių Radijas
Darbuotojų patirčių valdymas – nauja vadybos era 15 min
Kodėl organizacijoms nelengva kurti teigiamas darbuotojų patirtis Personalo Vadovų Konferencija
Kaip žmonių profesionalai gali tapti savo organizacijos AGILE pionieriais Verso Žinių Konferencijos
Atleisti ambasadoriai PVPA forumas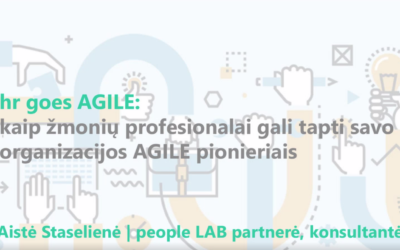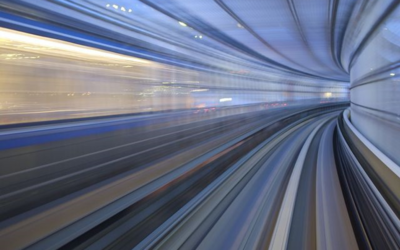 Tęsiame praktinių straipsnių seriją HR GOES AGILE - apie žmonių vadybos praktikas, grįstas AGILE principais. Anksčiau rašėme apie darbuotojo ir vadovo CHECK-IN ir OKR praktikas. Šiandien aptarsime AGILE praktikas organizacijose. AGILE praktikos turi skatinti kultūrinį...
read more
Do you have any questions? Contact us!