EMPLOYEE EXPERIENCE MANAGEMENT
Discovering and appealing to the best talent in the job market is only a part of being successful in forming effective teams. Onboarding experiences are of utmost significance to employees, as they determine their future productivity, willingness to collaborate, and retention. It is important to note that employee experience management is an ongoing process that includes employee involvement throughout their employment.
Our clients face these experience management-related questions:
Why do we fail to retain our best employees?
How to turn employee satisfaction into engagement?
Where to invest: renovating the office space or increasing pay in order to retain and motivate employees?
Can we develop digital user experiences without having digital employee experiences?
Is employee service design really necessary?
How to get rid of paperwork in administrative processes?
People LAB consultants will develop and implement an onboarding strategy that suits your company the best, but before moving forward a few important questions must be answered: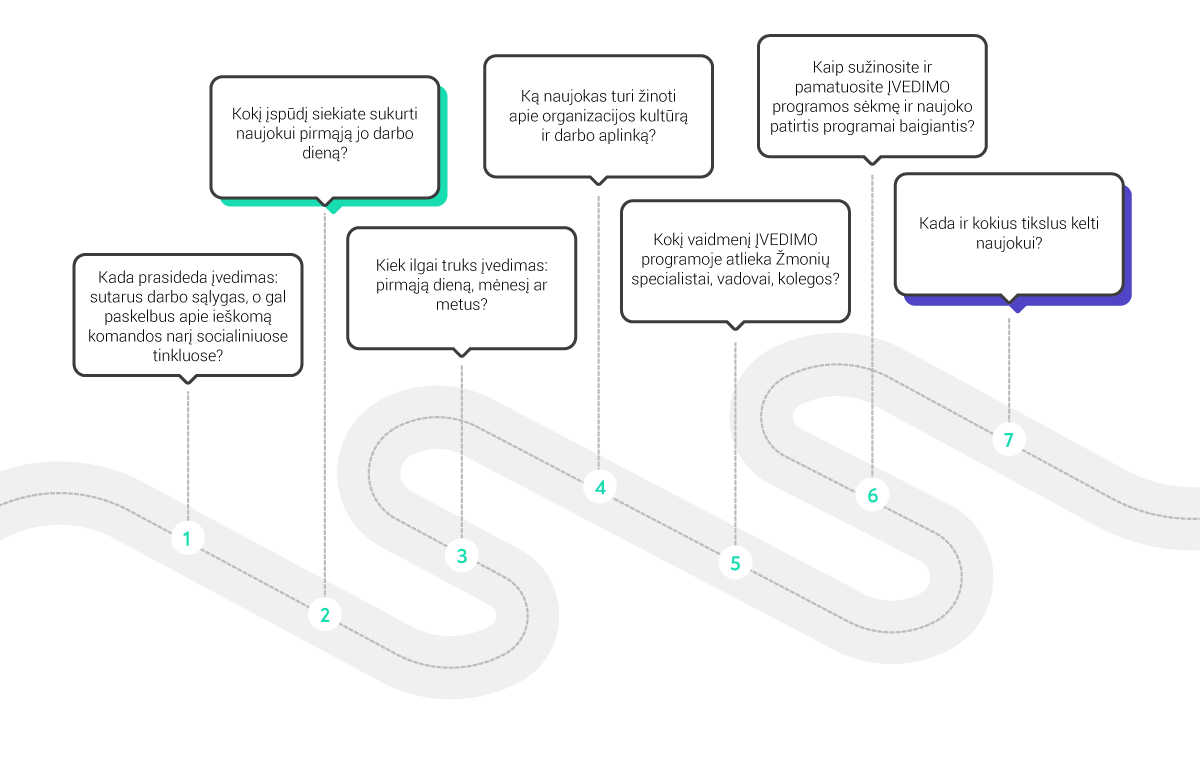 People LAB provides the following employee experience management services:
Development of internal operations related to employee experiences: recruitment, onboarding, changing roles, leaving the company;
Analysis and improvement of employee experiences;
Analysis of work environment as a part of employee experience;
Use of technology as a part of employee experience in people management.
Do you have any questions? Contact us!